30% of adverse drug events occur because health providers unknowingly re-prescribe and re-dispense drugs that previously harmed their patients.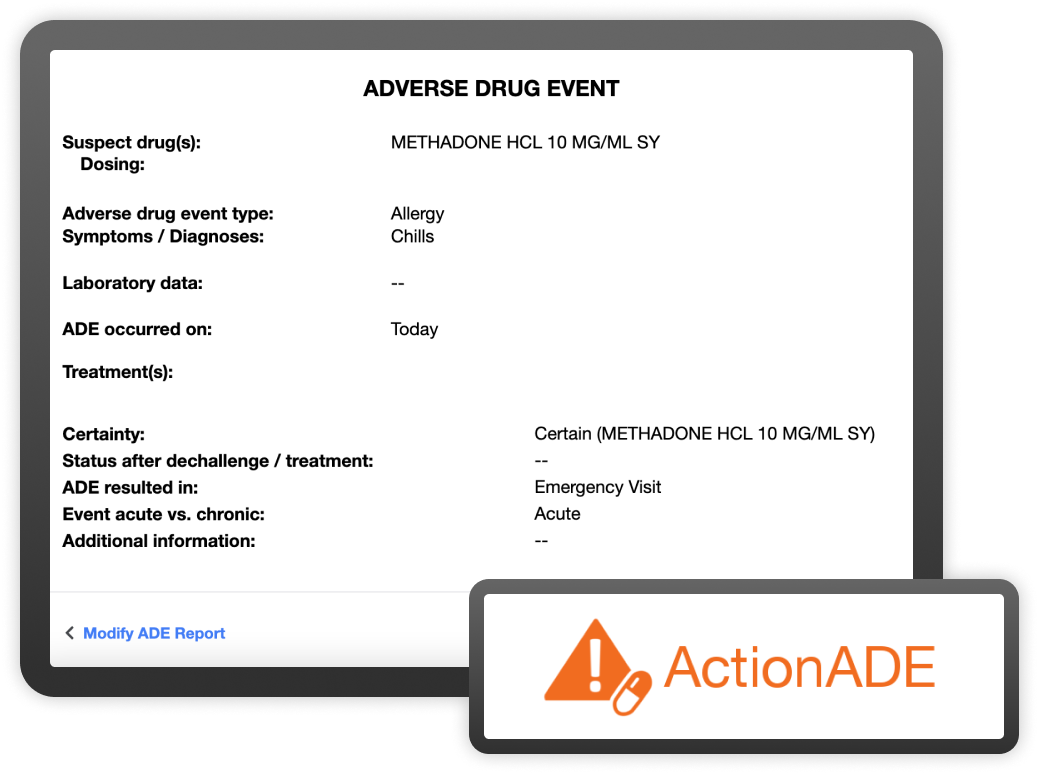 Each year, more than 2 million patients visit Emergency Departments across Canada due to severe, unintended reactions from medication use, known as adverse drug events (ADEs). They are one of the top causes of death in North America. Yet, approximately 95% of ADEs are not even reported.
ActionADE is a Vancouver Coastal Health and UBC and SFU clinical research initiative to help prevent adverse drug events that occur when medications have harmful and unintended consequences. Up to 70% of all ADEs are consistently identified as preventable, and 30% of documented ADEs are repeat events.
Currently, each hospital keeps its own records, and because the information is not shared between medical professionals in different facilities, a physician's knowledge of a patient's medication history becomes limited. ADEs can cause harm to patients because siloed information prevents physicians from making the best diagnosis and treatment for their patients possible.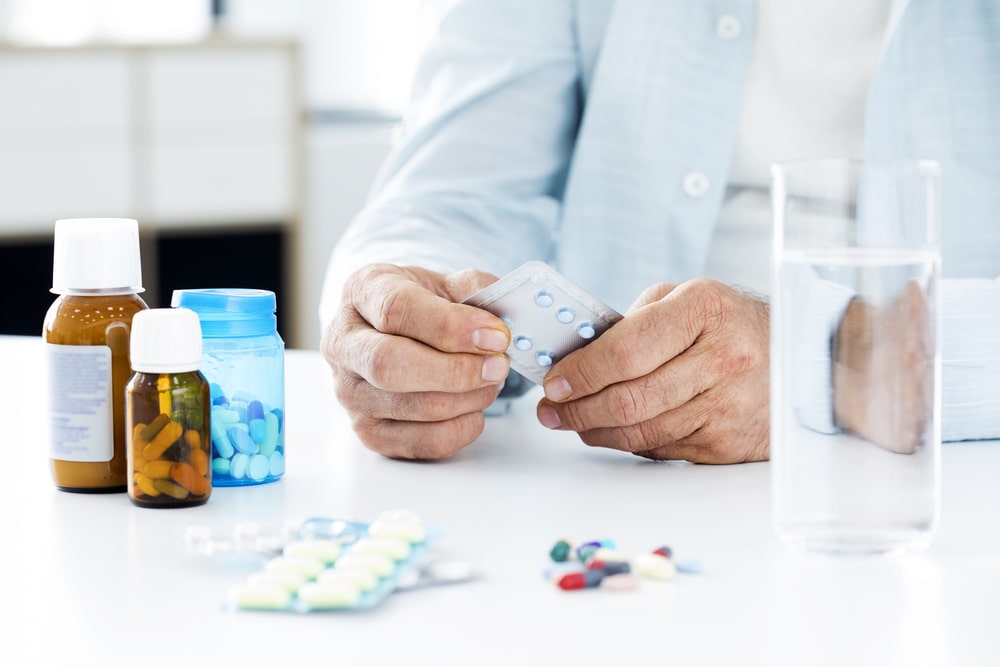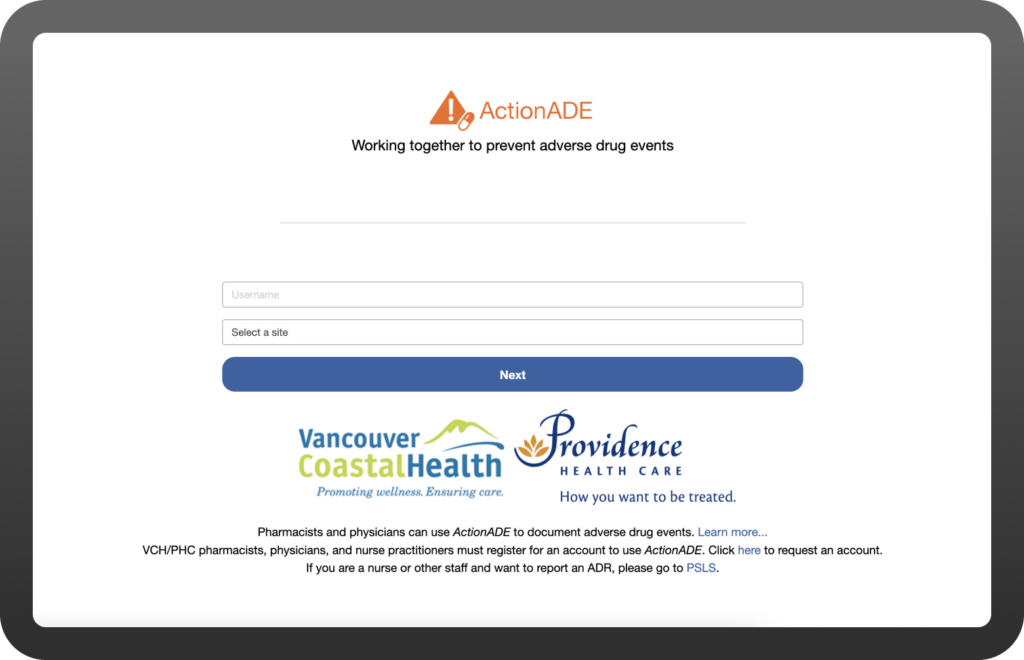 ActionADE is a clinical patient application for managing medication data using an electronic interface and database. It was developed and deployed at Vancouver Coastal Health (VCH) sites such as Vancouver General Hospital. Its purpose is to record and track patient adverse drug events, and share that information between health systems to help prevent recurrences.
The application is being further integrated with the Patient Safety Learning System and Cerner's EHR platform for VCH's Clinical System Transformation project. It is now used for reporting adverse drug events in compliance with Canada's Bill C-17 (41-2) "Vanessa's Law – Protecting Canadians from Unsafe Drugs Act."
Information Sharing & Better Documentation
To bridge information gaps across healthcare providers, Excelar provided the core IT resources for the project. From system architecture, data modelling, and user interface design, to overall software design, implementation, integration, testing and deployment.
In ActionADE, a responsive user interface is provided for unit clerks, clinical pharmacists, and emergency physicians to access information on web browsers using iPad tablets or at hospital workstations. It provides capabilities such as importing and dispensing patient medication information, standardizing ADE documentation and interoperating with different information systems across the healthcare system.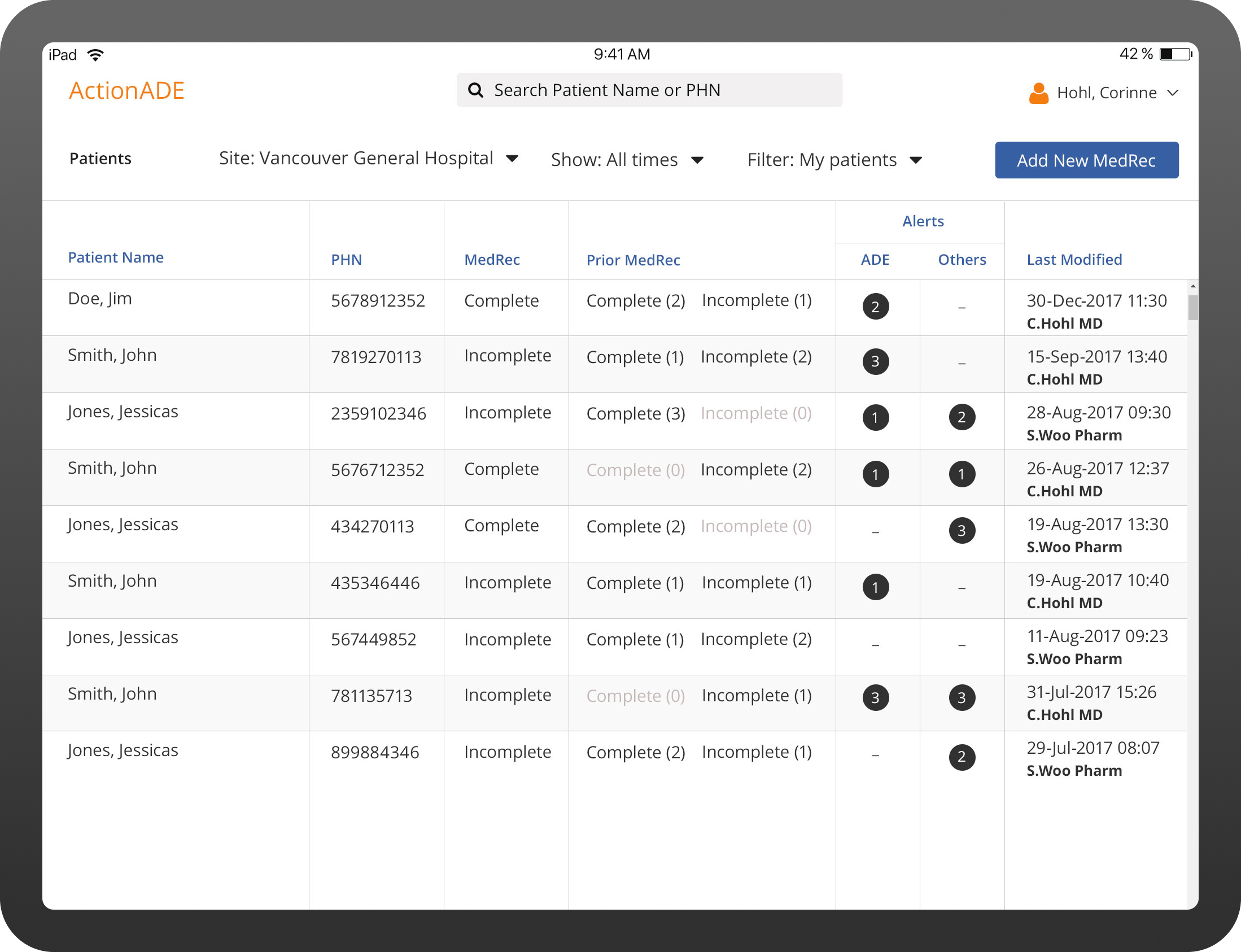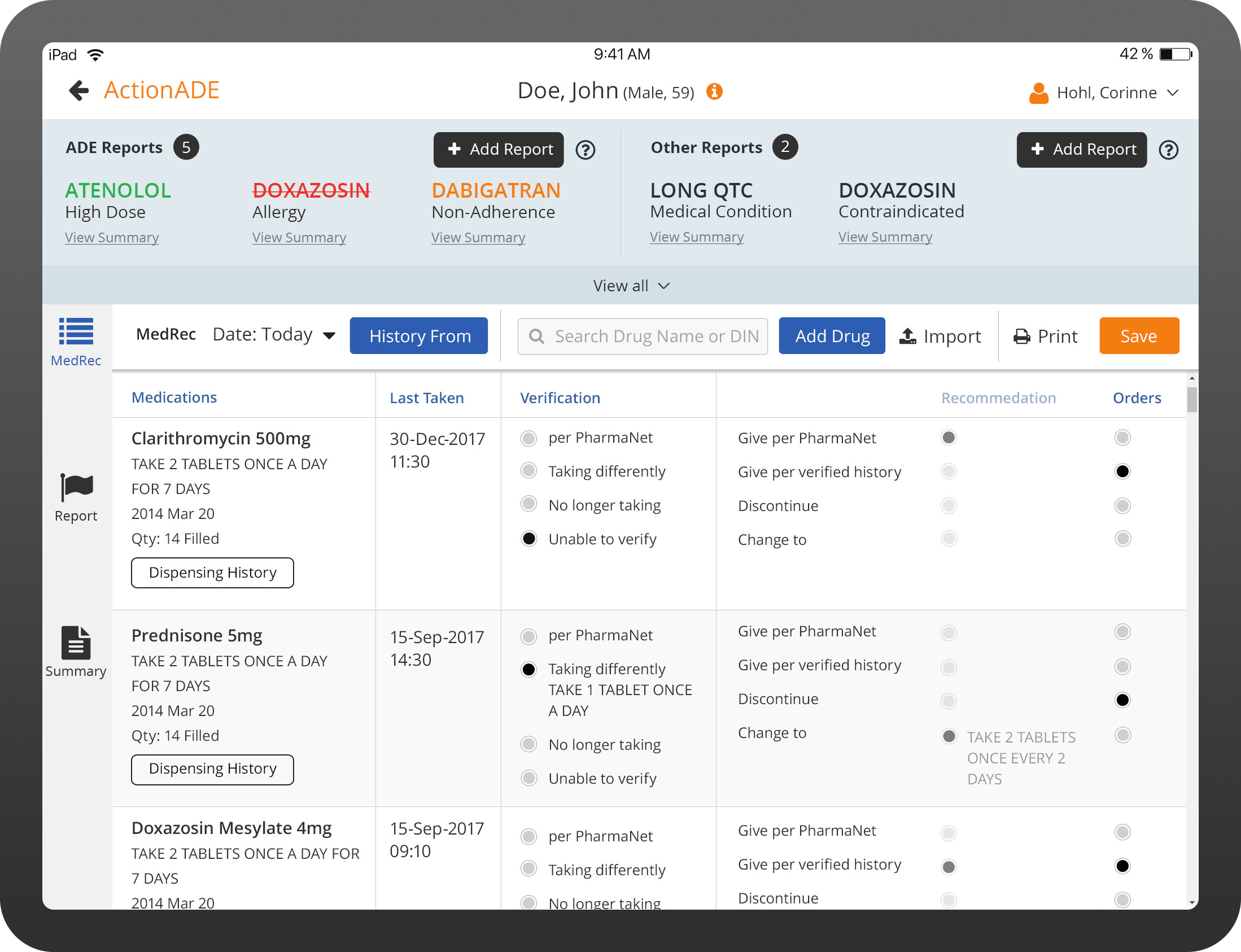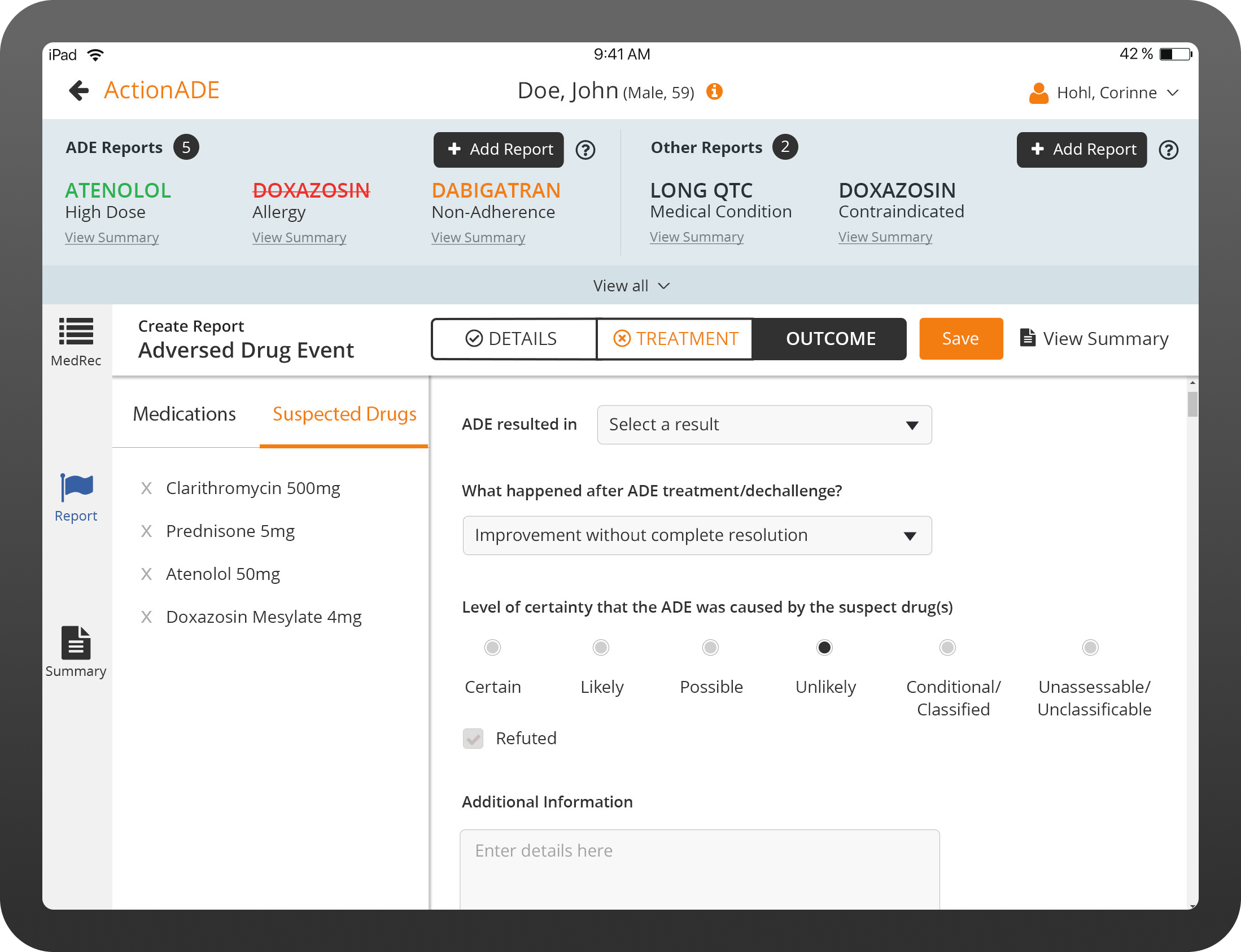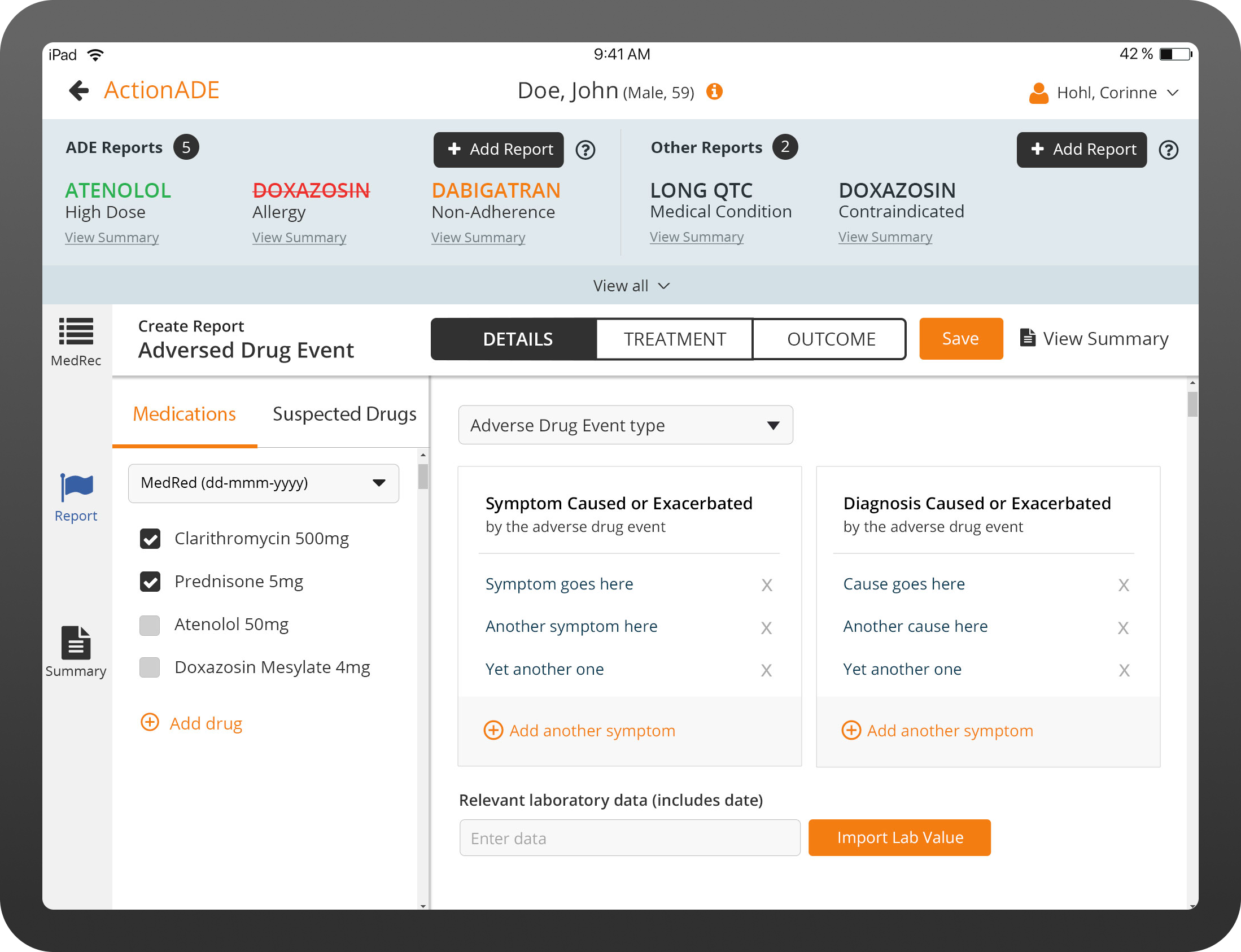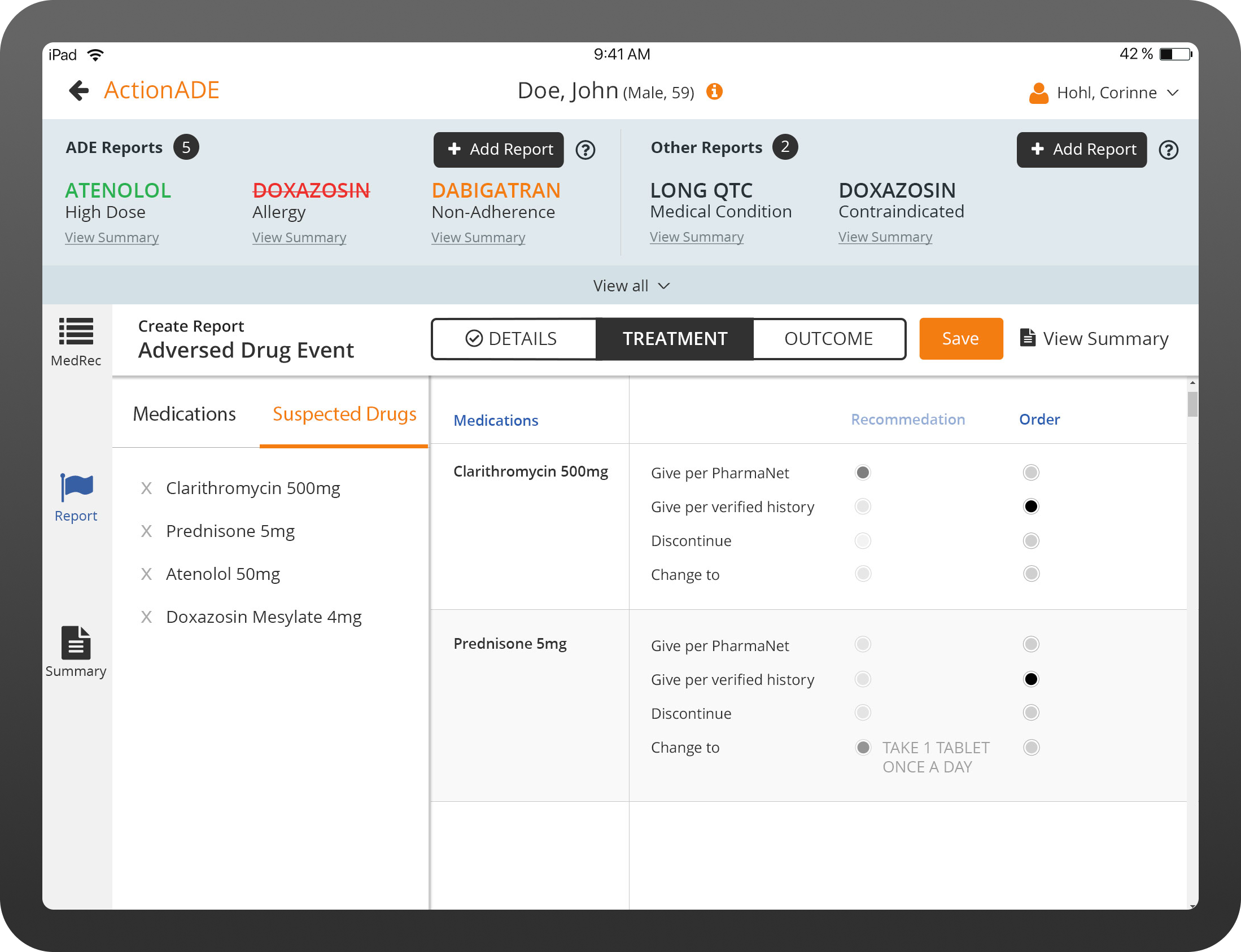 Medication History, Reconciliation and Reports
Excelar maintains ongoing software maintenance and enhancements, including technical system support, service monitoring, and enablement of data analytics reporting. Through the application, physicians can import patient medication information and dispense medication history to PharmaNet —BC's medication dispensing database. ActionADE also includes medication reconciliation, the transmission of medical conditions, and drug event reports. PharmaNet, as a result, can alert community pharmacies not to re-dispense harmful medication to patients.
Data Integration & Management
To support BC's adverse drug event reporting infrastructure, ActionADE would need to better meet the data needs of researchers, drug regulators, and decision-makers. Our conformance integration and testing ensured that the Ministry of Health EMPI (master patient index) and PharmaNet could help health institutions comply with new federal ADE reporting requirements. At Excelar, we also ensure patient data privacy implementation with access control, data encryption, and critical management, including STRA security conformance and vulnerability security testing.