Everyone should be able to experience life in the way they want.
We empower vulnerable individuals to plan and realize a better future, one step at a time.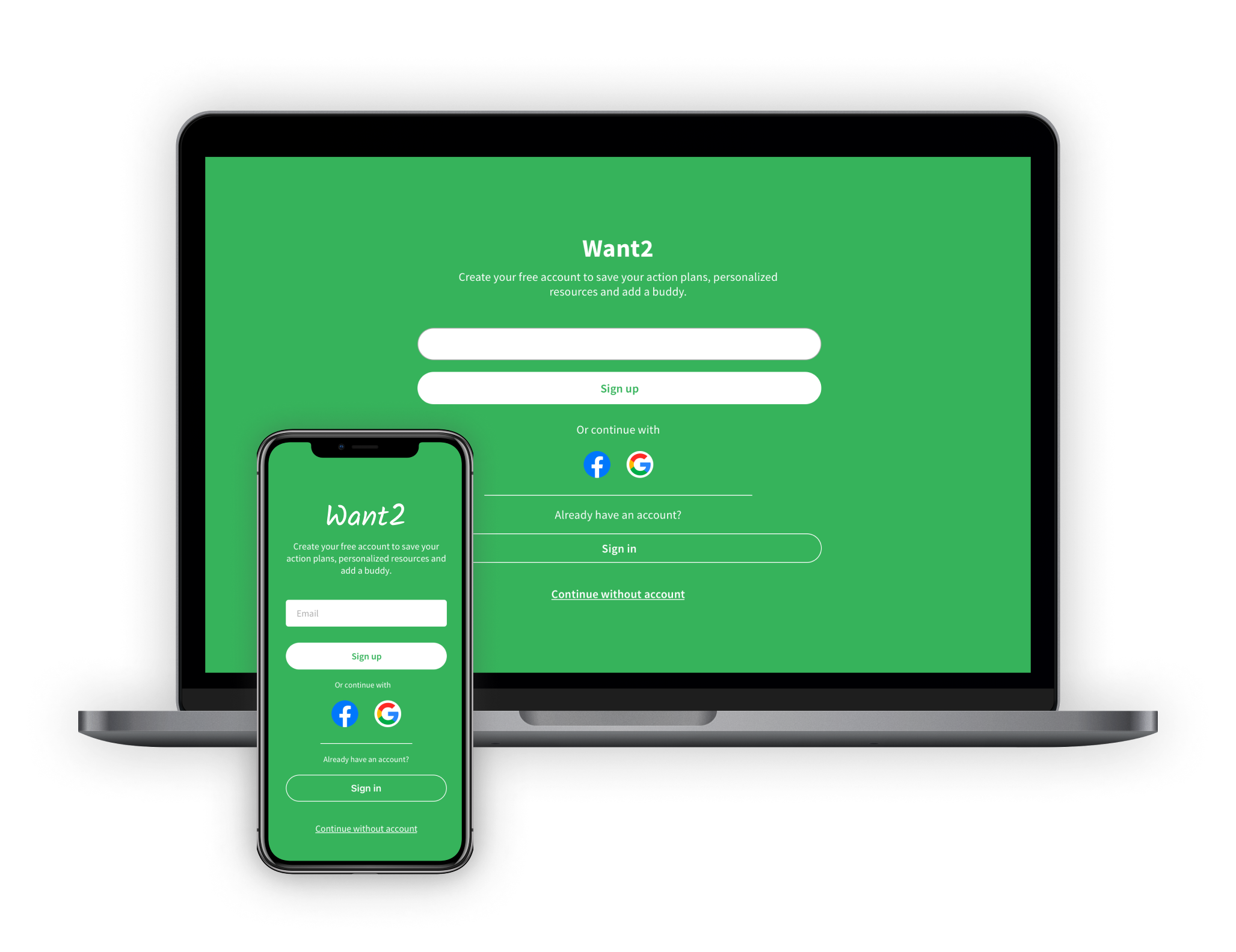 In 2016, Streetohome identified that at-risk individuals struggled to move along their preferred life path because of hard-to-navigate support systems, personal stigma, and tunnel vision – the tendency to focus on a single or immediate need. To help address and tackle these problems, Streetohome created the Life Intentions Action Planner (LIAP) booklet to help vulnerable individuals prioritize their personal goals and find supportive resources.
In 2020, Streetohome wanted to take the paper LIAP booklet to the next level by streamlining and digitizing the experience for vulnerable individuals. To enhance the traditional pencil-to-paper experience, Streetohome needed to: 
Make the paper LIAP more accessible due to the limitations of printed booklets. 

Simplify goal management to increase motivation and accountability towards achieving goals.

Streamline and improve the quality of searching for supportive resources. 

Create a support network and community to reduce stigmas associated with lived experiences.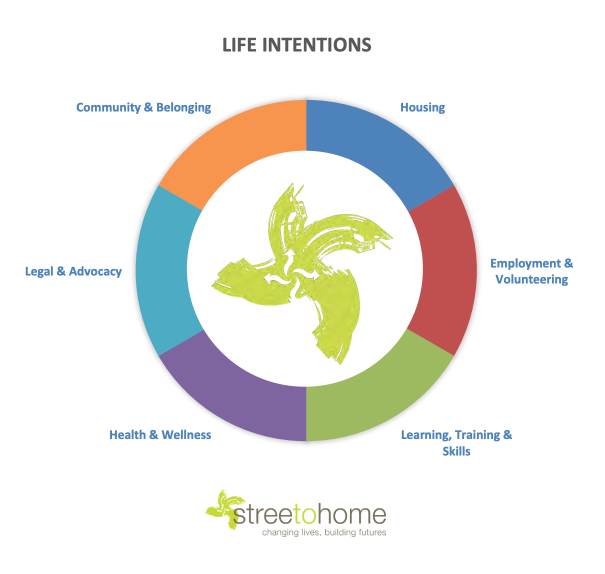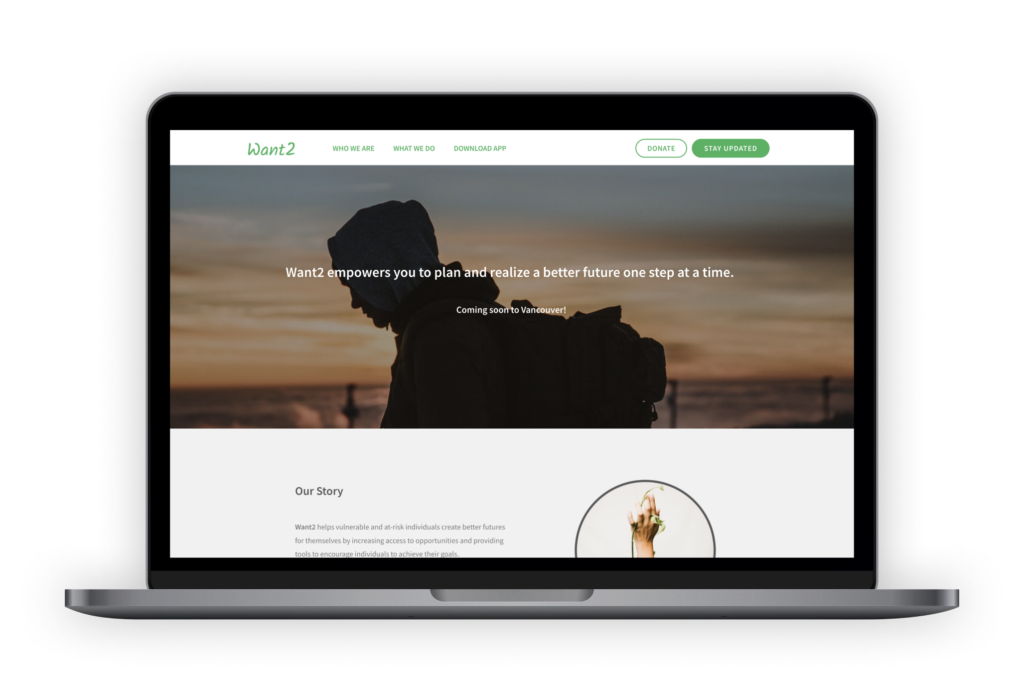 In 2020, Streetohome enlisted Excelar's help to take the tool to the next level. Together, we developed the mobile and web application, Want2.
Want2 helps individuals set goals, track progress, search and discover best-fit support services, and provides a Big Buddy communication platform. Want2 serves to benefit at-risk youth and seniors, individuals who have low income, are unemployed or on financial assistance, single-parent households, vulnerable and disadvantaged groups, and individuals with poor health.
Extending Access to Tools and Opportunities
The paper LIAP is a 100-page booklet that can often be difficult to print in large numbers. We identified that to extend access; we need to build a digital application that incorporates the same features of the paper version while also including additional features that will better support and encourage individuals on their personal development journeys. We understand that not all vulnerable individuals will have access to a mobile device or data connectivity, so we also enabled a secondary SMS-based communications access point.
Optimizing User Experience with Digital Assistants & Gamification
Want2 is an app that makes it easier for users to organize and prioritize their goals using conversational questionnaires that help them identify areas to work on, how to work on them, and recommend resources suitable for their needs. By breaking down their goals into small actionable steps, Want2 can aim to encourage and motivate users by gamifying and celebrating incremental progress of completing tasks, and then displaying the users' accomplishments. Digital assistants help users reflect on their strengths, enforcing self-efficacy; brief motivational exercises and weekly check-ins keep users engaged; and lastly, prompts and reminders keep users accountable to achieve their goals.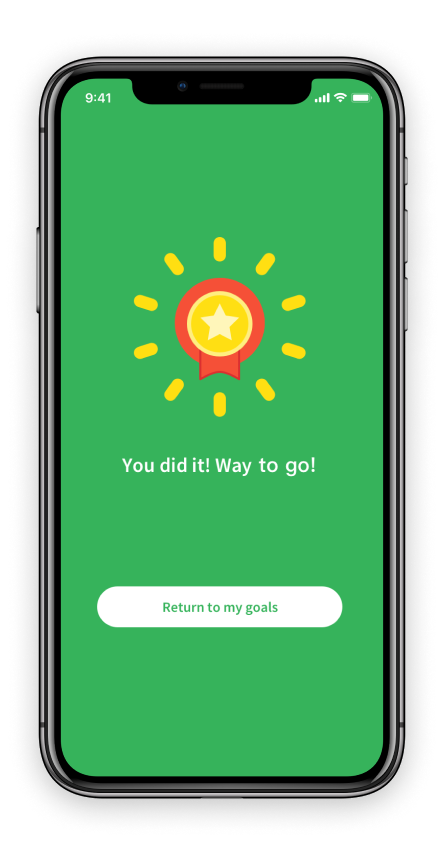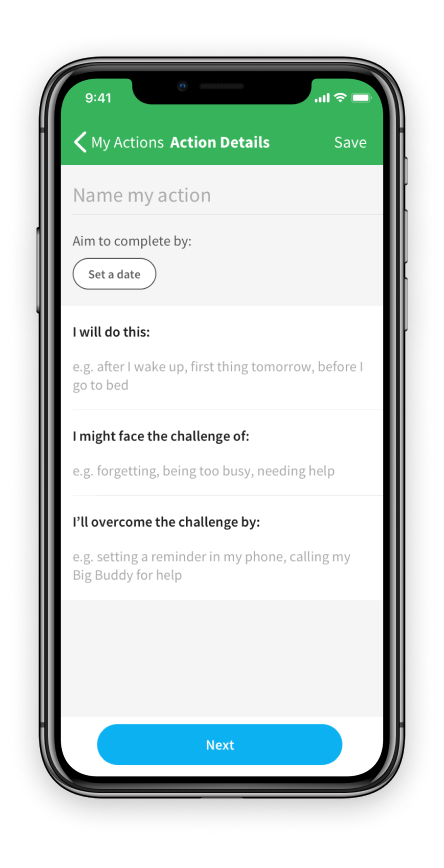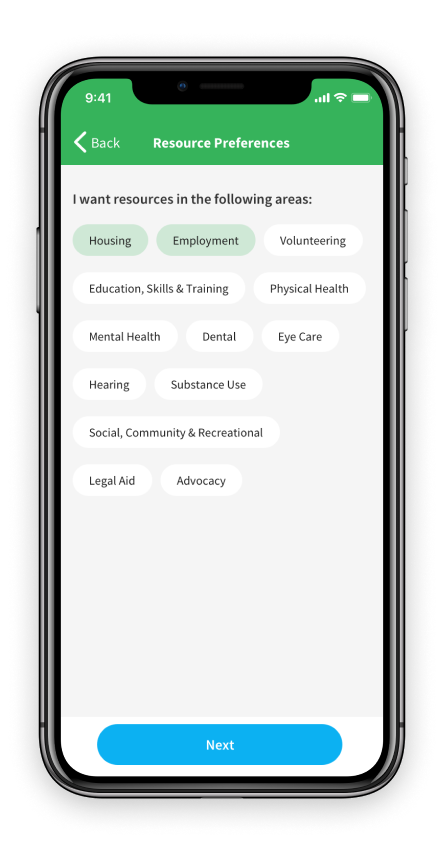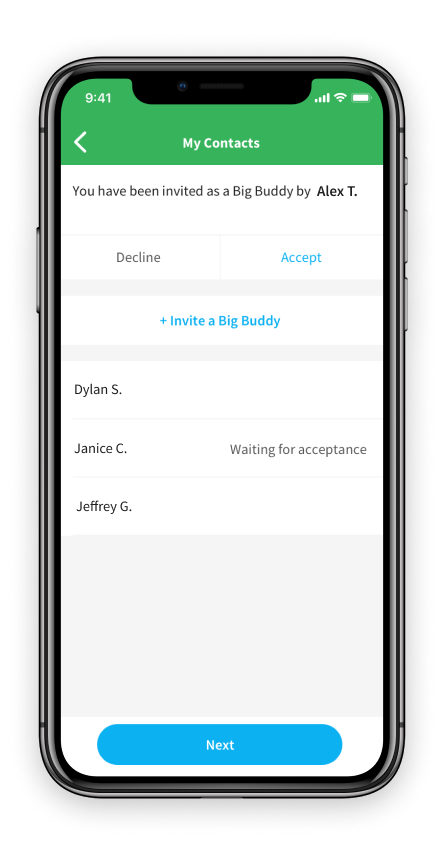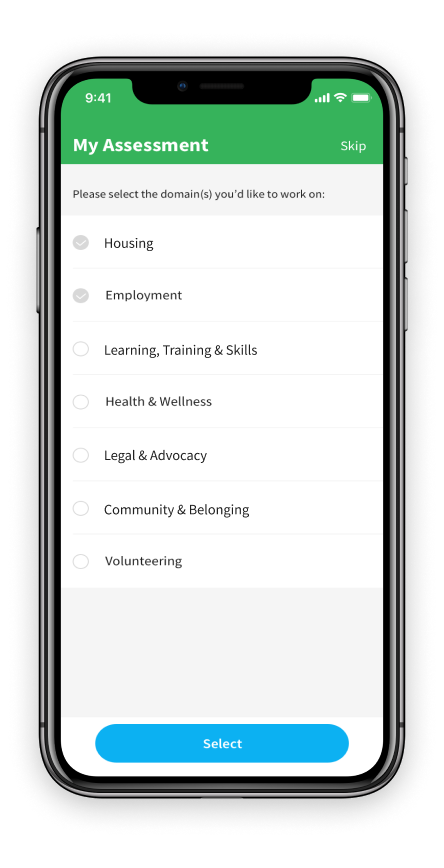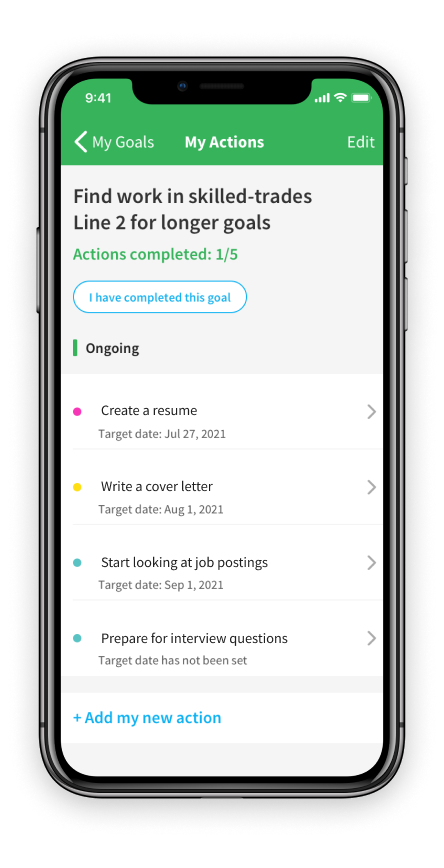 Enhanced AI Predictions and Routing to Suitable Resources
We utilized AI to build a best-fit search algorithm to improve the app's resource list and match services based on individuals' needs and preferences. Individuals will see a list of the top suggested resources upon completing a questionnaire, which makes the process of selecting resources easier and less overwhelming. By partnering with various service providers and providing an administrative console to manage their service on the app, we ensure that users will have the most up-to-date and comprehensive resource list.
Big Buddy Chat & Communication
To reduce the stigma of seeking support, Want2 creates a dignified and conversational experience by utilizing automated questionnaires and a buddy system. The buddy system is implemented by partnering the individual with a Big Buddy; either a friend, family member, or support worker, who will provide support by checking in, advising, and conversing with individuals about their goals and progress. We've enabled chat functionality to support one-to-one and one-to-many interactions. In addition, service providers can co-engage with individuals viewing their service by communicating with them directly on the app.